Download your Guide?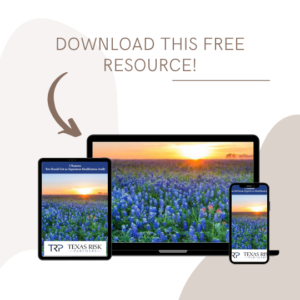 Thank you for requesting our guide 5 Reasons You Should Get an Experience Mod Audit.
Click on the button below to download your guide now. We are also sending an email to you with a link to download the guide later.
If you would like to go ahead and request a Free Experience Mod audit now, CLICK HERE to get started.
Sincerely,
T.J. Turk
T.J. Turk

Agency Principal

Texas Risk Partners.com